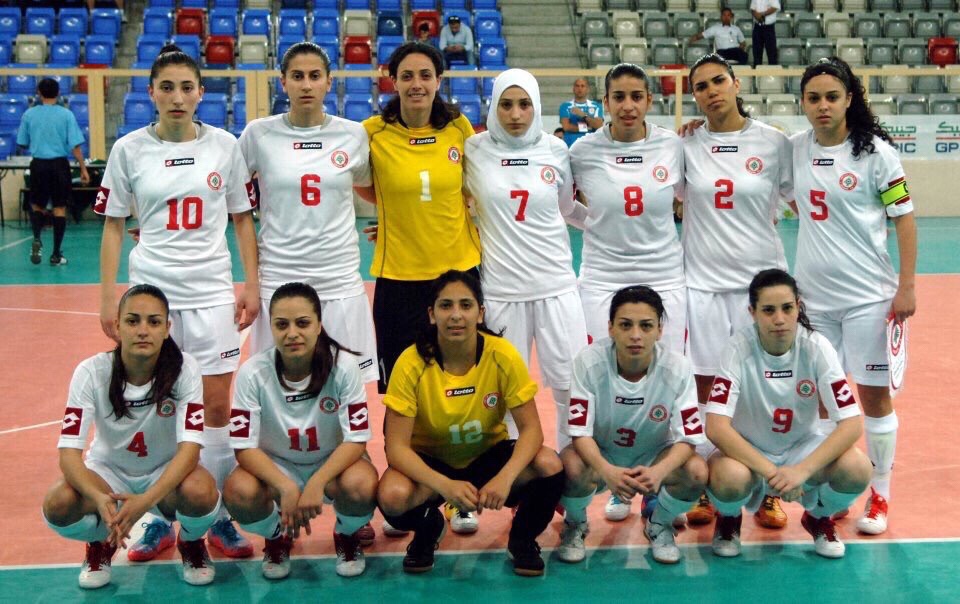 The Lebanese Women futsal national team kicks off its preparations for the AFC Women's Futsal Championship on Friday, March 9th. Lebanon has been drawn in group 3 with Japan, China, and Bahrain. The championship will take place in Thailand from May 2 to the 12th of that month. Coach Maroun ElKhoury picked his staff members, with Jihad Abi Nakhoul as the assistant coach, Sarkis Eskedjian as the goalkeepers' coach, Johnny Hlayhel as the physical therapist, and Fadi Tayeh as the equipment manager.
28 players have been called up for the tryouts this Friday at 5:00 PM in USJ's court.
The players are as follows: Nathalie Tchilinguirian, Rayan Rashid, Nathalie Matar, Nancy Tchaylian, Taghrid Hmedeh, Marie-Joe Wakim, and Melanie Ghanimé (Zouk Mosbeh) – Naaima Haidar, Sarah Bakri, Reem Shalhoub, Hida Ghaddar, Lara Bahlawan, Assile Toufaily, and Tatiana Khalil (SAS) – Reem Obeid, Yara Hossary, Aya Jamal Eldine, and Karine Haddad (AUST) – Nathalie Merhej, Lara Hammoud, Bruna Christo, Lea Khalil, Lea Dahrouj, Maria Christina Semaan, and Nour Roumani (USJ Club 1875) – Lynn Sinno, and Gabrielle Haddad (O'Berytus) – Nadia Bezri (Al Nahda Choueifat).