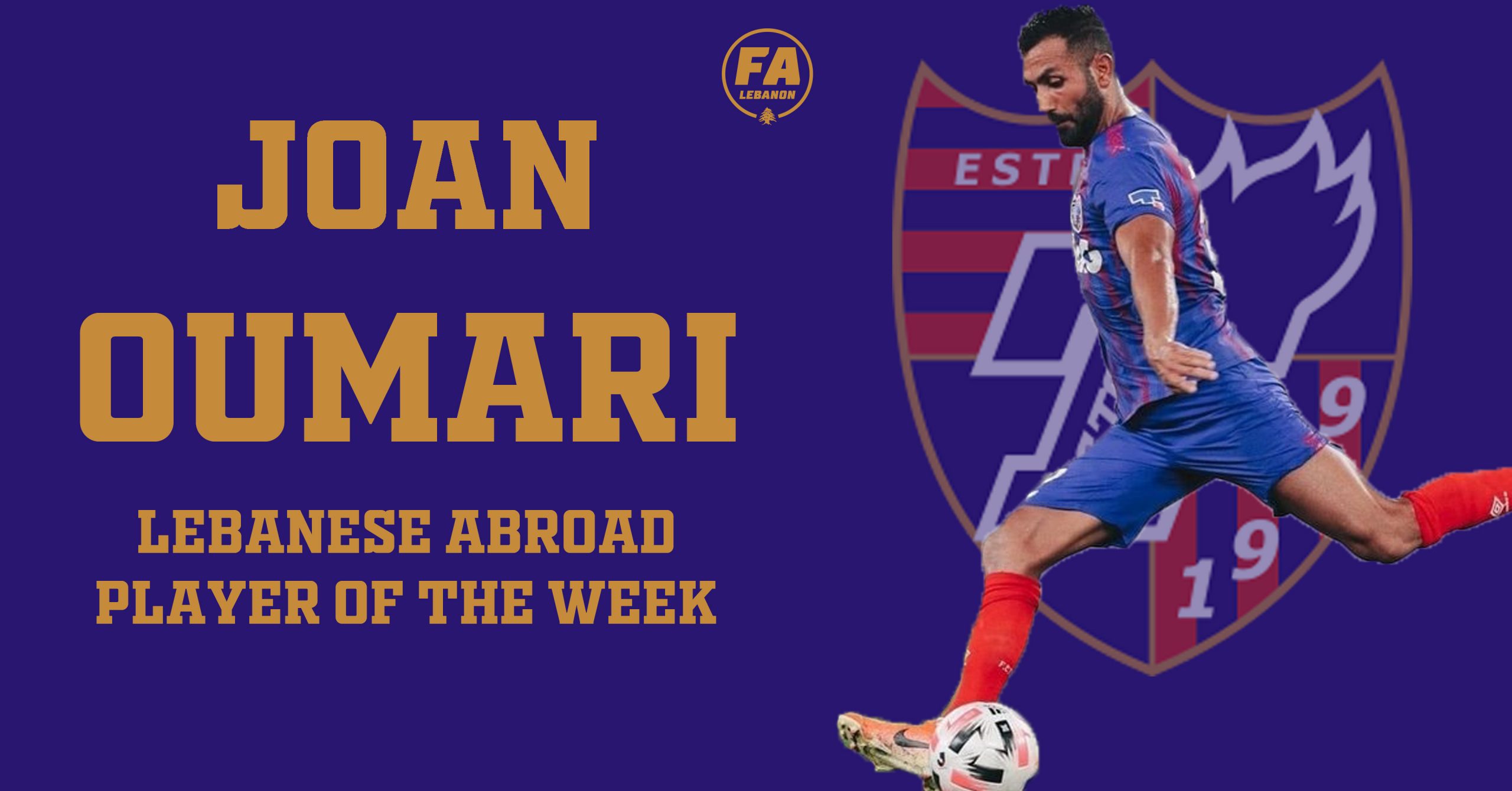 Joan Oumari, Majed Osman, Jad Nouredine, Yehya El Hindi, Omar Bugiel Chaaban and Hamza Kheir all played this week.
Player of the Week: Joan Oumari.
Monday, January 4
J. League Cup Final, Japan
Joan Oumari – FC Tokyo
[Kashiwa Reysol 1-2 FC Tokyo]
FC Tokyo ended the season with a great achievement: winning the J League Cup. It's the second title for Joan Oumari in Japan. Thanks to him, Japanese fans are waving the Cedars tree in the Land of the Rising Sun.
https://www.instagram.com/p/CJoVVv1M6YL/?igshid=1ddl7m5jbuzt9
Jordan League, Jordan (tier 1 – Round 20)
Majed Osman – Ramtha
[Sahab 2-4 Ramtha]
[Ramtha 0-1 Jazeera]
It's been a while that Majed Osman didn't score or provide an assist. But his contribution to the game is highly important. That's why he is an usual starter.
Ramtha are now third. An incredible achievement!
Friday, January 8
Bahrain Premier League, Bahrain (tier 1 – Round 5)
Jad Noureddine – Al Ahli and Yahya El Hindi – Budaiya
[Budaiya 1-0 Al Ahli]
Lebanese clash in Bahrain between former Nejmeh midfielder and Ahed defender who is on loan to Al Ahli.
El Hindi's team won 1-0. Second win of the season.
Saturday, January 9
National League, England (tier 5 – Rounds 14)
Omar Bugiel Chaaban, Sutton United
[Sutton United 2-2 Altrincham]
Sutton United had a huge opportunity to defeat a direct contender to the promotion places. But as what happen in more than a game this season, Sutton United conceded a late goal!
Omar Bugiel Chaaban played 81 minutes.
Sutton United are now ranked third but they have 3 games in hand.
Sunday, January 10
I-League, India (Round 1)
Hamza Kheir – Churchill Brothers
[Indian Arrows 2-5 Churchill Brothers]
New player in our report: the defender Hamza Kheir. The former Salam Zgharta played his first game in India.
He played a very good game in his full debut.