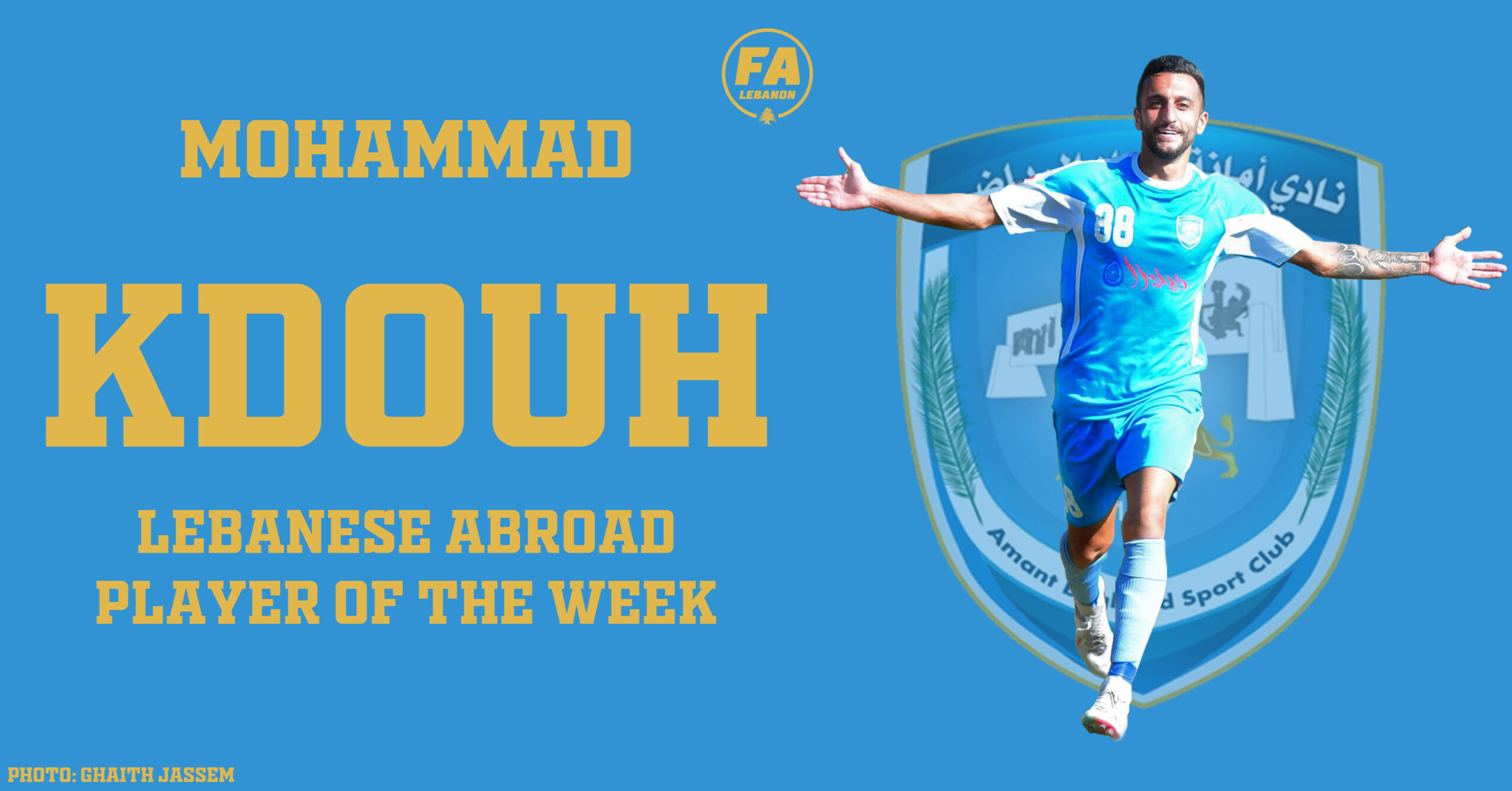 Player of the Week: Mohammad Kdouh
I-League, India (Round 7)
Hamza Kheir – Churchill Brothers
[Churchill Brothers 0-0 Real Kahsmir]
Well I think that you all know the song: new game and new clean sheet for Hamza Kheir and Churchill Brothers.
They are ranked third with a game in hand.
National League, England (tier 5 – Round 25)
Omar Bugiel Chaaban – Sutton United
[Sutton United 2-0 Boreham Wood]
Omar Bugiel Chaaban played 86 minutes. It's another important win for Sutton United. They are ranked second with three games left.
Iraq Premier League, Iraq (tier 1 – Round 19)
Mohammad Kdouh – Amanat Baghdad
[Amanat Baghdad 1-0 Karkh]
Mohammad Kdouh scored his first goal in the Iraq Premier League. It's a good news for him to score early in his career in a professional league, especially in Iraq, which is known for the difficult adaptation for some foreign players.
Hussein Sharafeddine – Naft Al Bosra
[Naft Al Bosra 1-1 Al Naft]
The defender Hussein Sharafeddine is now playing in the Iraq Premier League after a short experience in Armenia. Unfortunately he got injured!
His club Naft Al Bosra are ranked 14th.
Bahrain King's Cup Semi-Final
Jad Noureddine – Al Ahli Manama
[Al Hidd 2-2 Al Ahli Manama]
YES ! Jad Noureddine and Ahli Manama qualify for the Bahrain King's Cup Final!