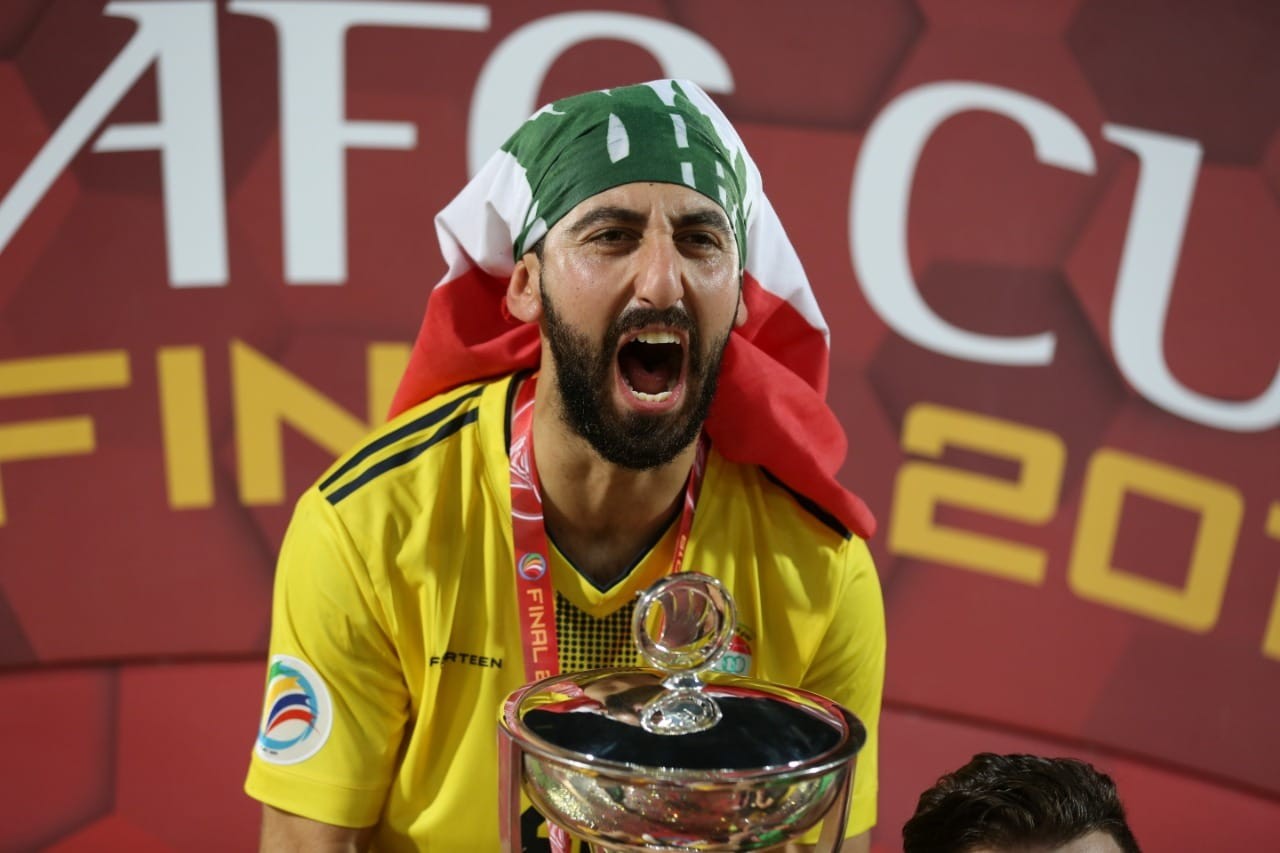 An international football superstar from the Arab world signs for a small, up-and-coming varsity team in the Malaysian Super League. Sounds like a transfer saga made in Football Manager.
Except that it actually happened.
The biggest transfer news of 2020 belonged to UITM FC, deemed Malaysian football's next whipping boys in the top tier as they miraculously captured Rabih Ataya, Lebanon's national team midfielder and winner of the Asian Football Confederation (AFC) Cup in 2019 with Al Ahed of Lebanon. 
And just like in any Football Manager fantasies, Ataya spearheaded a team made up of university students into one of 2020's remarkable stories in Malaysian football.
Despite the spectacular nature surrounding this move, Ataya has actually played football on Malaysian soil before, and did so twice. Fans here have been fortunate, or in another instance, unfortunate to have witnessed his delicious crosses and amazing dribbles up close against the opposition teams. Unfortunate, because their first glimpse of Ataya came via his two goals that crushed Malaysia's hopes of registering a win during its opening Asian Cup Qualifiers match against Lebanon in June 2017. But in a different setting, the fans were once again treated to another Rabih Ataya masterclass during the AFC Cup final in 2019 that was played in Kuala Lumpur. His captivating performances for Al Ahed guided them to a hard fought victory against April 25 SC from North Korea.
As his reputation soared among football aficionados in Malaysia, they began toying with the idea of Ataya gracing the Malaysian league. Plausible, considering that Lebanese footballers have been sought-after commodities by clubs here each season. But when unfancied UITM FC ascended to the top tier of Malaysian football, it would have been inconceivable then to imagine someone of Ataya's stature donning their colours. One of Lebanon's stars should be playing elsewhere. Yet, UITM's technical team, comprised of members from the university's Sports Science faculty, knew how to build a squad consisting of players which suited the system they intended to impose on the pitch. At a time when the semantics of the modern game remains perplexing to several clubs in Malaysia, UITM, despite being freshman, did their homework early and comprehended that "football without data analytics means nothing". It was science and data that helped UITM design a team around Ataya. As luck would have it, the Lebanese football league was suspended by the start of 2020, thus hastening his arrival to Malaysia.
Together with other unfamiliar names plucked by UITM's scouts from different leagues across the globe, Ataya reported to campus in January 2020, marking what would be an auspicious start for the Super League debutants. Back in a territory once explored, the Ataya effect was instantly felt as he played a key role in masterminding UITM's offense. He proved to be absolutely dangerous when given spaces to roam as he averaged more than 10 dribbles per match for them. His sheer quality and experience, combined with the grit of the young local talents saw UITM punching above their weight, defying all odds stacked against them and gaining the upper hand over many of Malaysia's better teams. Regardless of the truncated season due to the Covid-19 pandemic, Ataya helped UITM graduate from its first year in top flight in impressive fashion.
As the 2020 season drew to a close, Ataya became a valuable commodity in Malaysian football. It was a matter of time before the bigger clubs snapped him up. With this year's AFC Cup campaigner Terengganu showing interest, it was Kedah, the league's runners up that successfully secured his services. Ataya signing for Kedah made up for an explosive attacking trio, together with Ivorian Tchetche Kipre and Liberia's international striker Kpah Sherman. For Malaysians familiar with their exploits, having Kipre and Sherman playing alongside was already a dream for any coach but to add Ataya in the equation is simply taking it to another level.
Despite Kedah's massive statement of intent through his recruitment, we have "not witnessed" much of Ataya this season as he appears consumed by Kedah's well oiled, lethal combo of Kipre and Sherman that continued to dominate the goalscoring charts. Ataya has provided 2 assists for Kedah thus far, but several aspects of his game shows that he has not been the stellar Rabih Ataya that everyone remembered from last season.
From a simple tactical examination, Ataya was more visible in the wide areas of the pitch before cutting through the middle during his stint with UITM but since joining Kedah, he is more utilized as a Number 10 or Number 8. He also tends to hold the ball for too long when in possession, which can be problematic. Could this "Ataya crisis" be attributed to a lack of chemistry between him and the main strikers as well as the other midfielders?
This exigency needs to be seriously averted come the test of Johor Darul Ta'zim (JDT), Malaysian Super League defending champions in a mouthwatering top of the table clash that takes place this evening. Aidil Sharin Sahak is currently in his third year as Kedah's coach but despite winning accolades with them, he has yet to produce a successful game plan against JDT each time both sides met. Among the notable criticisms is that Kedah has mostly played the same brand of football in the last 2 years, relying heavily on its strikers and hence, not providing creative midfielders like Ataya goalscoring roles. But as Aidil channels his tactical inventiveness going into the game against JDT, perhaps one way to better traject Ataya's creativity is by utilizing him more as a Number 10. This is to take advantage of Kedah's midfield depth by employing a double pivot system of the experienced Baddrol Bakhtiar and Anumanthan Kumar for support, as both have displayed robust performances thus far this season.
Showing that he can be substituted during crucial game moments as seen several times this season also proves that his position is untenable, which is a real concern given that he has two major football competitions just around the corner; the World Cup Qualifiers and the AFC Cup group stages. Both tournaments take place in June and carry equal importance for Ataya who can be the difference maker when it comes to the big games. Lebanon has matches to play against Sri Lanka, Turkmenistan and South Korea and would hope for Ataya to be at his finest as they attempt to improve their chances of progressing further in the qualifiers through the remaining games.
For Malaysian football fans, in particular the supporters of Kedah, they have a greater interest in watching Ataya in the AFC Cup. With Al Ahed during the 2019 edition of the competition, he was dominant, winning an astounding 89 duels in just nine games while helping them clinch the cup in the process. But past achievements aside, the remaining matches Ataya has left to play this month extremely matters and may well decide his fate with regards to Kedah's AFC Cup plans. 
Should there be one game that Ataya unquestionably needs to shine for Kedah, it has to be against JDT tonight. And if you're Aidil Sharin playing Football Manager and faced with this decisive juncture, your best option would be to have an individual talk with Ataya, select Encourage and choose:
"You have the ability to make a real difference for us today, get out there and do it!"