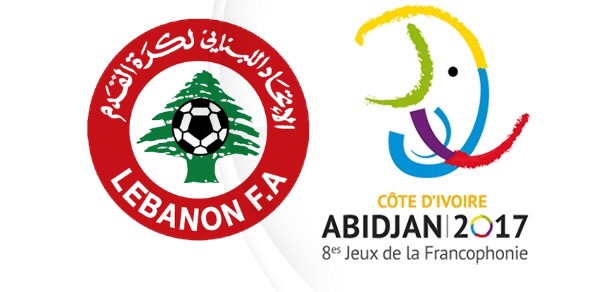 Prior to the upcoming Jeux de la Francophonie in Abidjan, the Lebanese U-20 national team are taking part in the preparations for this important event that will take place between July 21st and the 30th of the same month.
20 players have been called up by coach Mohamad Zoheir:
Kassem Al Choum, Hussein Rizk, Zaher Hassan, Assaad Sibilini, Mohamad Taha, Mustafa Kassab, Joseph Lahoud, Jamal Khalife, Hussein Sharafeedine, Hassan Mhanna, Alex Boutros, Chaker Wehbe, Mohamad Al Meherje, Mohamad Salman, Khodr Karim Berro, Moussa Tawil, Ali Bahr, Hadi Khalil, Hassan Dib, Ahmad Al Chami.
The U20 National team have played recently a friendly game against Nejmeh. The Cedars will have a training camp in Ghana.
Lebanon who are in group A will play Burkina Faso in their opening match on 21st July before engaging Guinea on 23th July. The Cedars will face the hosts Ivory Coast on 25th July.
Group A: Ivory Coast – Burkina Faso – Lebanon – Guinea
Group B: Congo – Cameroon – Mali – Niger
Group C: Morocco – Senegal – Mauritius – Gabon
Group D: France – Canada – DR Congo – Haiti