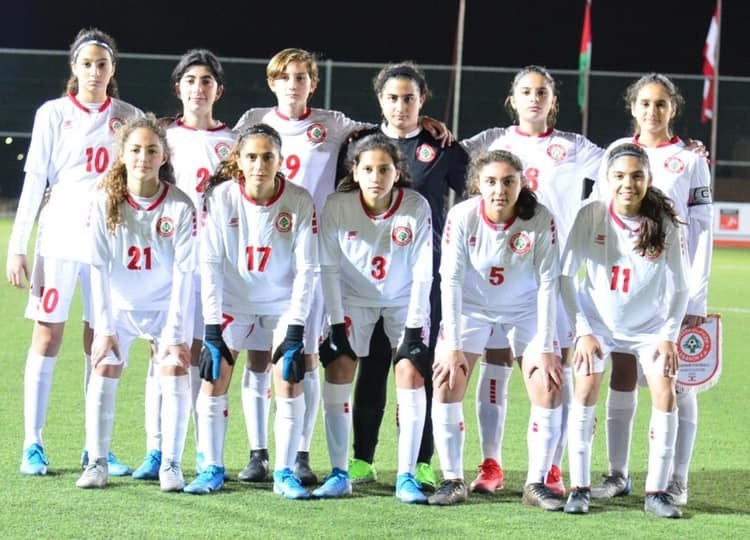 The U-15 Women National Team topped the 2019 U-15 West Asian Football Championship with three wins over Palestine (5-0), Jordan (1-0), and Syria (7-0).
Having kicked-off the tournament on December 12, the Lady Cedars beat Palestine 6-0 thanks to a super hat-trick by Christy Maalouf (x4), and two goals scored by Waad Raad and Lama Abdine respectively. A couple of days later, Lebanon played its second game of the tournament against Jordan. Amina Karimi scored the only goal of the match, sending Lebanon to the final game needing only a draw to win the championship. Although under pressure, the girls delivered in a fantastic fashion beating Syria 7-0 on December 16 to claim the title for the first time in their history. Christy Maalouf scored 5, upping her total tally to 9 in the competition, while Lama Abdine and Jana Korjieh scored the other goals.
After the Arab U-17 Women's Cup in 2015, the Lebanese Football Association wins its second major football tournament – men and women included. A milestone, given the limited budget of the Lebanese FA, and the tough competition the national team faced.
Faten Abi Faraj, media officer of both the Women's Committee of the Lebanese Football Association and the West Asian Football Federation, explained to FA Lebanon that this win was emphasized by the talented players on one hand, and the good work of the federation on the other.
Some players in the current squad, like the goleador Christy Maalouf, participated in the 2018 edition of the U-15 West Asian Football Championship in which Lebanon finished second after losing on penalties against Jordan in the final.
Women are the future of Lebanon in football, and hopefully in many other fields!