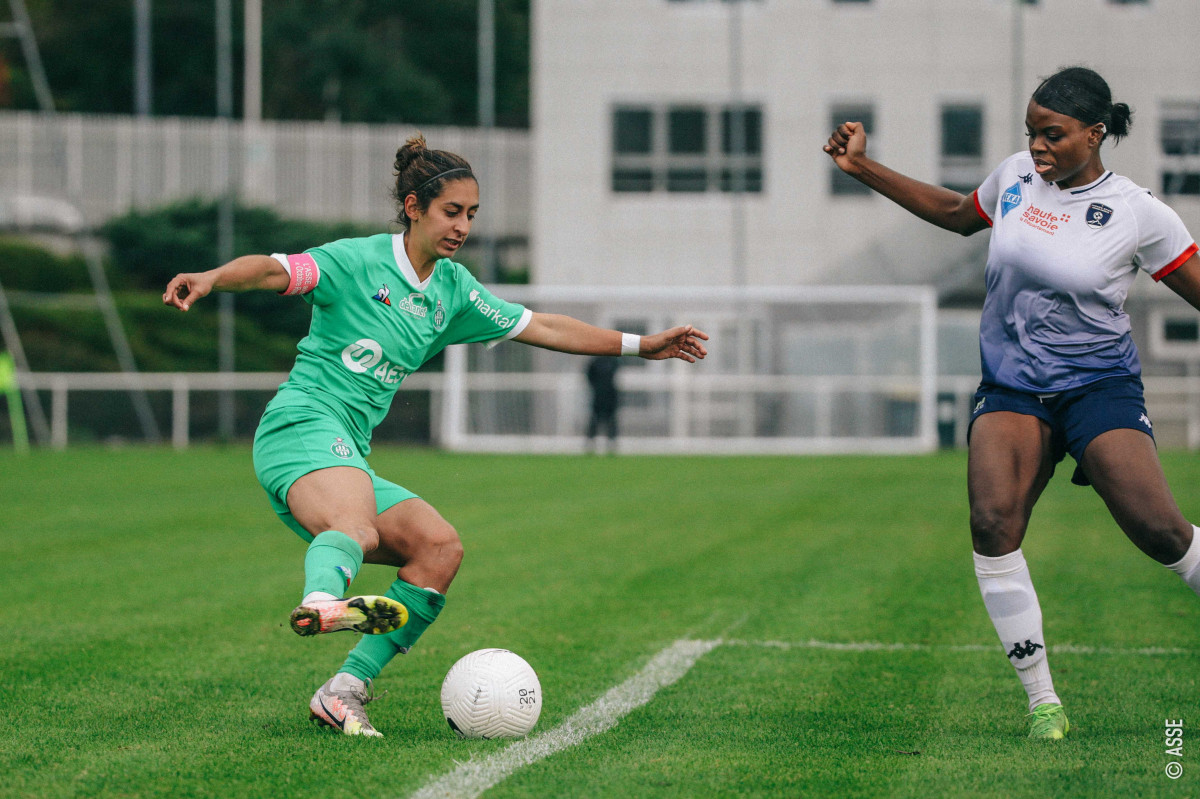 French Women's Second Division
Pilar Khoury – AS Saint-Etienne
Yet another successful matchweek for Pilar Khoury!
AS Saint-Étienne ended their fifth league game of France's 2nd Division with a big win over Thonon Évian Grand Genève FC, with Khoury opening the score in the final minute of the first half.
Khoury's goal then set the pace for her teammates who went on to score an additional three, making the final result 4 to none for the Saints.
Sunday, October 11th: ASSE 4 – 0 Thonon Évian Grand Genève FC
Spanish Women's Futsal First Division
Malak Hotait – Sala 10 Zaragoza
A little more to the south, Malak Hotait began her preseason with Spanish Futsal first division side Sala 10 Zaragoza.
Hotait and her new team had a busy couple of weekends, playing four friendly games.
Zaragoza started on a high with a massive 5 – 2 win over Osasuna Lacturale Orvina, and followed that with two more victories agaisnt UDC Txantrea KKE and Avenida FS, as well as another 1 – 0 win over Osasuna.
Saturday, October 3rd: Osasuna Lacturale Orvina 2 – 5 Sala 10 Zaragoza
Saturday, October 10th: Sala 10 Zaragoza 4 – 3 UDC Txantrea KKE
Sunday, October 11th: Avenida FS 1 – 2 Sala 10 Zaragoza
Sunday, October 11th: Sala 10 Zaragoza 1 – 0 Osasuna Lacturale Orvina